Happy Holidays
2006
Maizie and
Jerry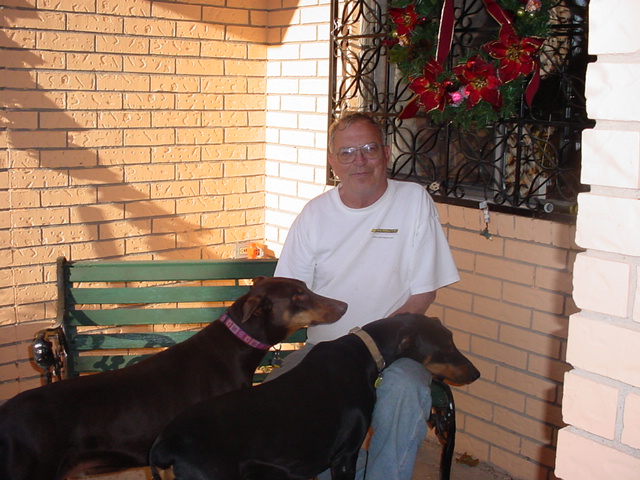 These last 12 months have been a very eventful year. Maizie and I traveled in April and May to Illinois, Indiana, Kentucky, Tenneesee, Georgia, Alabama, Mississippi, Texas and New Mexico. Because of the high gasoline price, we decided we better stay home during the heat of summer. Sometime during the summer I decided to move to New Mexico. So we spent the months of July and August looking for a house on the internet. We found one in Dona Ana, just North of Las Cruces and had closing on September 19. It has taken most of the time getting unpacked, organized and making minor improvements to get the place the way I wanted it.

In November we had a house guest move in. His name is Zip, and I am fostering him for the Doberman Rescue of New Mexico. He is about a year old and full of energy. He is a great pup so I know he will find a permanent home soon. Maizie and I really enjoy his company and will miss him when he moves on.

I have had to make some minor changes to the web pages, which I have now completed, so we now can spend more time on the genealogy.
During our travels, Maizie makes friends with new relatives/ researchers/ and other friends. Our year has been enjoyable. We are looking forward to another year of travels in 2007.