FELSBURG ANCESTRY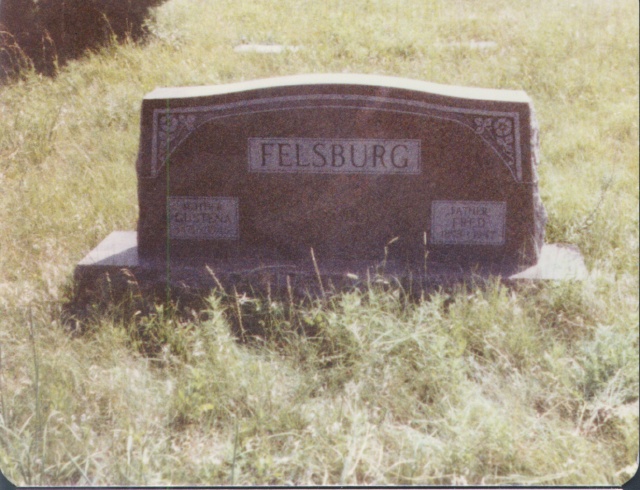 A site dedicated to provide a central point of contact of
FELSBURG genealogical information, that can be shared by All researchers.


It is the mission of this site to provide the programs and electronic storage space
where genealogical information can be stored and retrieved by other researchers.
Using Rootsweb server and programs, A mail list Program is provided to have
conversations of mutual interest, that can be easily shared with all subscribers.
Using the GenConnect Boards, also on Rootsweb server, a permanent storage of
Queries, Obituaries, Bible Records, Biographies, Deeds, Pension and Wills can
be stored by category and reviewed at the researchers convenience.
Using World Connect, you can upload your GEDCOM files
displaying your FELSBURG lineage.
A photograph album of FELSBURG tombstones.
A genealogical database of Felsburg Researchers.
A place to disseminate information of mutual interest.
[Space is available for old photographs, maps, and other information]
This is your site and its success will depend upon your participation and assistance. Genealogical data
is not always available and hours, days, even years are needed sometimes to gather enough clues to
piece together the part of the puzzle that contains the information we need. Sharing of
information helps new researchers in finding the way and others by
providing new information not previously known.
Jerry F. Adamson
P.O. Box 869
Dona Ana, New Mexico, 88032
This site suggests message boards available to its users. Please remember
that any information that is disclosed in these areas becomes public information
and you should exercise caution when deciding to disclose your personal information.
If you ever have a concern about any information we may have about you, send us an email.
Any kudos, rants, raves, questions, or comments about this website? Talk to us.



+ ++++++++++++++++++